Media relations
Fonda Berosini
Disney Entertainment, Networks
Share this release
ABC7's 'In the Fast Lane' One-Hour Special Offers an Inside Look at the New York International Auto Show
Hosted by WABC's Meteorologists Lee Goldberg and Brittany Bell and Sports Anchor Ryan Field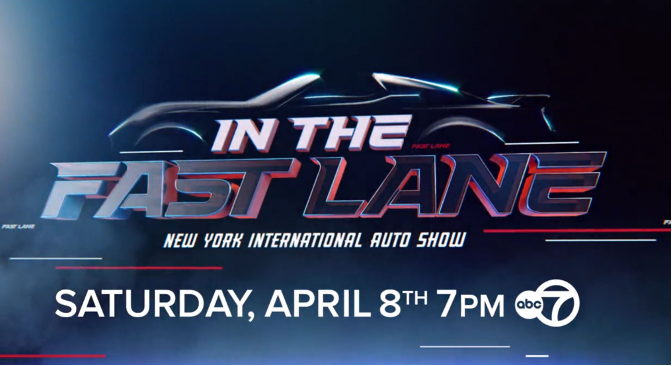 Join ABC7 Eyewitness News meteorologists Lee Goldberg and Brittany Bell and sports anchor Ryan Field for an inside look at the New York International Auto Show, In the Fast Lane, the one-hour special will air on ABC7/WABC-TV, Saturday, April 8th at 7pm ET.
The New York International Auto Show is back with the newest and hottest cars, and ABC7 takes the viewer on a wild ride to see it all. This year, there are more cars than ever, with a continued focus on electric vehicles. The special looks at the Auto Show's expanded Electric Ride & Drive track, with more than 250,000 square feet of indoor driving surface. Plus, what you need to know to buy a car in today's market.
Also, the program takes you on several exciting rides in the newest cars, including the 70th anniversary edition hybrid Chevy Corvette, an all-electric Nissan ARIYA, and a Bentley GTC convertible.
You'll be shaken, not stirred by the elegant Bond exhibit with an actual car from a Bond movie, go inside the wild world of customization with car wraps, and see a real DeLorean like the car used in both the Back to the Future movies AND in the Back to the Future musical hitting Broadway this summer. Plus, find out why cuddly puppies are greeting visitors inside the Javits Center.
The New York International Auto Show is held at the Jacob Javits Center, April 7-16, 2023, Mon. – Sat. 10am – 10pm and Sun. 10am-7pm.