Media relations
Fonda Berosini
Disney Entertainment, Networks
Share this release
ABC7/KABC-TV Los Angeles 'On the Red Carpet: Remembering Jenni Rivera' Celebrates the Life of the Superstar on the Ninth Anniversary of the Tragic Plane Crash
The Half-Hour Special Airs on ABC7 on Saturday, Dec. 11 (10:00 p.m. PST)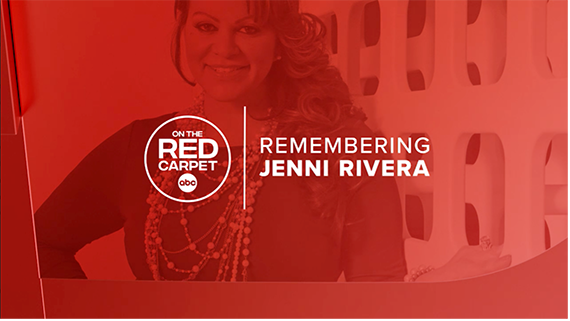 ABC7 Los Angeles, the most-watched station in Southern California, airs "On The Red Carpet: Remembering Jenni Rivera" this Saturday, Dec. 11 (10:00 p.m. PST), with an encore on Monday, Dec. 13 (10:00 p.m. PST). The half-hour special celebrates and honors the life and legacy of Mexican superstar Jenni Rivera, known as "La Diva La Banda."
The late Rivera is the most successful female artist in banda music, a Mexican regional genre. She became best-known for singing rancheras and corridos, which is traditional music deeply rooted in Mexican culture. Her stardom in a male-dominated genre was unprecedented, and her musical talent won the heart of millions of fans.
On Dec. 8, 2012, Rivera boarded a plane after a sold-out show in Monterey, Mexico. Soon after takeoff, the plane crashed, killing all on board. "On The Red Carpet" sat down with Rivera's children and with fans whose lives were changed because of Rivera's positive impact and influence.
About KABC Los Angeles
ABC7 Los Angeles is Southern California's No. 1 local news and information source. ABC7 is a leader in digital and social audience engagements and was the first station in the Los Angeles market to regularly broadcast news in high definition and also the first local television station in the United States to surpass 3 million Facebook followers. The station's offices and studio are located in Glendale, California.