Media relations
Fonda Berosini
Disney Entertainment, Networks
Share this release
ABC7/KABC-TV Los Angeles honors Dr. Martin Luther King, Jr. in a '2023 Kingdom Day celebration'
Hulu for the first time will live stream the parade to a national audience
Presenting sponsor Blue Shield California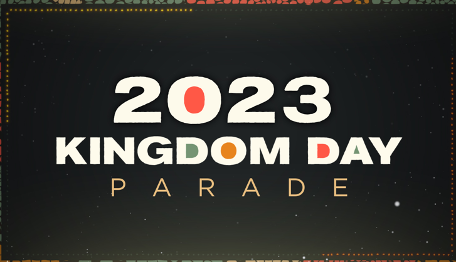 In its 15th year as broadcasting partner, ABC7 Los Angeles announces it will air "2023 Kingdom Day Celebration" special on Monday, Jan. 16, 2021 (11:00 a.m. PST) to celebrate the life and legacy of Dr. Martin Luther King, Jr. This year marks the first time the parade will be live streamed on Hulu to a national audience. The event, which is a live parade that travels down the streets of South Los Angeles, will be a two-hour long televised event, hosted by ABC7 anchors Leslie Sykes and Rachel Brown. They will be joined by ABC7 reporters Josh Haskell and Michelle Fisher along the parade route. The special is presented by Blue Shield California.
The Los Angeles Kingdom Day Parade is the nation's largest and longest running Kingdom Day Parade and Birthday Celebration, honoring the life and legacy of Dr. Martin Luther King Junior. A very special guest this year will be newly elected Los Angeles Mayor Karen Bass who plans to attend the parade, as well as Congresswoman Maxine Waters, along with a variety of local notables and city council members. Other expected guests include L.A.County Supervisor Janice Hahn, LAPD Police Chief Michel Moore and the LA County Sheriff Robert Luna, along with the Head of LA Head of School Superintendent, Alberto Carvalho.
The annual event held on the Martin Luther King, Jr. national holiday features talented marching bands, colorful floats, dynamic dancers, dramatic drumlines, spirited cheer squads, VIP city, state and national leaders, clip-clopping cowboy and charro equestrian units and a diverse array of community groups marching for social justice and in support of Dr. King's 'dream.' In addition, ABC7 will hosting a photo booth and will be participating in the Leimert MLK Festival.
Viewers can also download the free ABC7 Los Angeles app and stream the celebration on Hulu, Amazon Fire TV, Android TV, Apple TV, and Roku.
ABC7 Los Angeles is Southern California's No. 1 local news and information source. ABC7 is a leader in digital and social audience engagements and was the first station in the Los Angeles market to regularly broadcast news in high definition and also the first local television station in the United States to surpass 3 million Facebook followers. The station's offices and studio are located in Glendale, California.