Media relations
Elita Fielder Adjei
Director, Communications & Publicity
DMED
(424) 247-3517
Share this release
ABC7/KABC TV- Los Angeles Explores the Life of Foster Care Children in 'Finding Family: The Long Road Home' Set To Premiere This Saturday, Dec. 11 (10:30 P.M. PST)
The Half-Hour Special Features the People Who Dedicate Their Lives to Children and How the Worldwide Pandemic Didn't Stop Them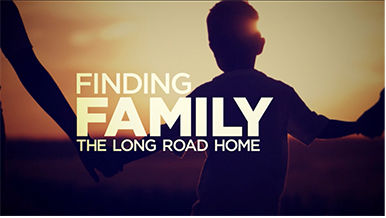 ABC7 Los Angeles shines a light on the foster care system and the people who dedicate their lives to children in a half-hour special, "Finding Family: The Long Road Home," premiering this Saturday, Dec. 11 (10:30 p.m. PST), with an encore on Saturday, Jan. 1 (6:30 p.m. PST).
In Los Angeles County, there are almost 19,000 kids in foster care. More than 600 need a permanent home. "Finding Family: The Long Road Home" shares the day-to-day work of social workers, human trafficking survivors, and volunteers who worked through the pandemic to find homes for foster children — and how the worldwide pandemic didn't stop them.
"Finding Family: The Long Road Home" was led and produced by ABC7 anchor Veronica Miracle.
About KABC Los Angeles
ABC7 Los Angeles is Southern California's No. 1 local news and information source. ABC7 is a leader in digital and social audience engagements and was the first station in the Los Angeles market to regularly broadcast news in high definition and also the first local television station in the United States to surpass 3 million Facebook followers. The station's offices and studio are located in Glendale, California.
Media Contact:
Elita Fielder Adjei
(424) 247-3517
elita.adjei@disney.com