Media relations
Anna Kukelhaus
Director of Communications
National Geographic Media and ABC Owned Television Stations
Fonda Berosini
Disney Entertainment, Networks
Share this release
ABC Owned Television Stations Highlight the Search for the First Black US Marines in Documentary 'Our America: Mission Montford Point'
Trailer Debuts Today, Aug. 26, in Honor of the 80th Anniversary of Black Marines Breaking the Color Barrier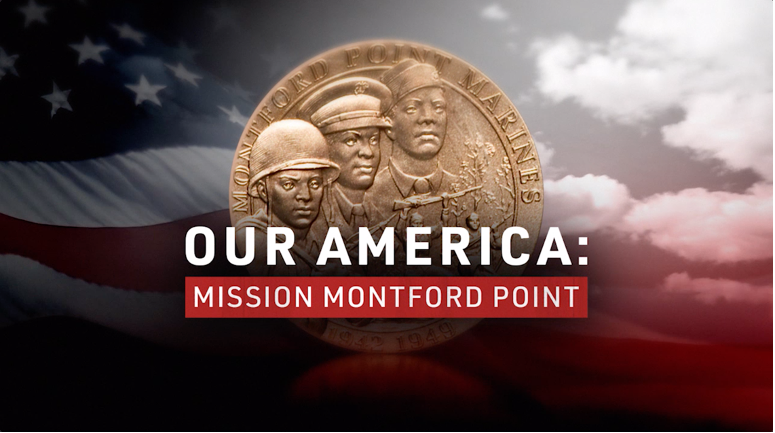 WATCH TRAILER, LEARN MORE HERE
SHARE TRAILER HERE
History has largely overlooked the trailblazers who were the first Black men to serve in the U.S. Marine Corps, the Montford Point Marines, named after the segregated section of Camp Lejeune in Jacksonville, North Carolina, where they trained. Today, FRIDAY, AUG. 26, on the 80th anniversary of when the first Montford Point Marines set foot on the Marine base, ABC Owned Television Stations debut the trailer of "Our America: Mission Montford Point."
The documentary special will debut on ABC Owned Stations 24/7 streaming platforms, 32 connected TV apps across streaming platforms Amazon Fire TV, Apple TV, Android TV, Roku and Hulu beginning Sept. 20.
Chronicling the history of the Montford Point Marines, the one-hour special also highlights the dedicated individuals locating these Marines and their descendants in an effort to honor them with the Congressional Gold Medal the men collectively earned in 2012. Presently, an estimated 2,000 men have received the medal, leaving approximately 18,000 who are still due the honor.
"The legacy of the Montford Point Marines has been a largely hidden story and it is our responsibility to amplify the voices of these heroes while attempting to right a historic wrong," said ABC Owned Television Stations Race & Culture executive producer Porsha Grant. "We hope this news special will encourage the audience to not only embrace the Marines' contributions but also to be inspired by the strength it took to serve and love a nation that did not always love them back."
The U.S. Marine Corps was the last of the armed forces to allow Black men to join. Still, the men came from far and wide and enlisted while staring down racism and discrimination. Housing conditions and treatment were harsh, but the Montford Point Marines persevered. Thousands saw combat in World War II's Pacific Theater. Some of the Montford Pointers continued to serve with honor in the USMC after the end of segregation in the military, and others went on to have distinguished careers in public service and the private sector.
Those who served – or family members of deceased Montford Point Marines – can learn more on ABC7/ouramerica.com.
More information about ABC Owned Television Stations streaming channels can be found here: ABC7/WABC-TV New York, ABC7/KABC-TV Los Angeles, ABC7/WLS-TV Chicago, 6ABC/WPVI-TV Philadelphia, ABC7/KGO-TV San Francisco, ABC13/KTRK-TV Houston, ABC11/WTVD-TV Raleigh-Durham and ABC30/KFSN-TV Fresno.
About ABC Owned Television Stations
Disney Media Entertainment & Distribution's eight owned ABC stations are multiplatform leaders in local news and information. Collectively No. 1 across all U.S. television, reaching 23% of households and more than 34 million Total Viewers and 62 million digital visitors a month, with a record of 2.2 billion minutes streamed, the eight stations are comprised of WABC-TV New York, KABC-TV Los Angeles, WLS-TV Chicago, WPVI-TV Philadelphia, KGO-TV San Francisco, KTRK-TV Houston, WTVD-TV Raleigh-Durham and KFSN-TV Fresno. WABC-New York has remained the No. 1 station in the country for 19 years.
Media Contacts:
Vanessa Abron
Account Manager, One35 Agency
(312) 480-9050
vanessa@one35agency.com

Anna Kukelhaus
Director of Communications, National Geographic Media
anna.kukelhaus@natgeo.com